My Left Skate: The Extraordinary Story of Eliezer Sherbatov
---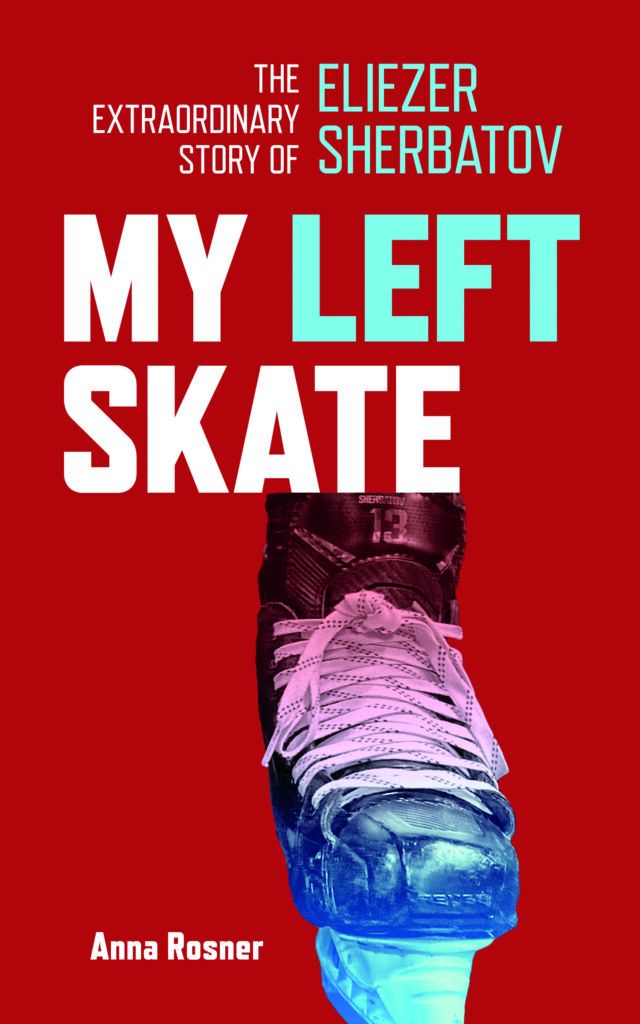 A 2023 CANADIAN CHILDREN'S BOOK CENTRE "BEST BOOK"! NOMINATED FOR THE 2023 RED CEDAR BOOK AWARDS!
"WONDERFULLY TOLD: GRITTY, INSPIRING, JOYFUL AT TIMES AND SAD AT OTHER MOMENTS" Marty Klinkenberg: The Globe and Mail.
Featured in a full-page article in The National Post in December of 2022!
My Left Skate: The Extraordinary Story of Eliezer Sherbatov
Great Plains Publications
Release Date: October 1, 2022
Available from Amazon, Indigo, and Barnes & Noble

Available now: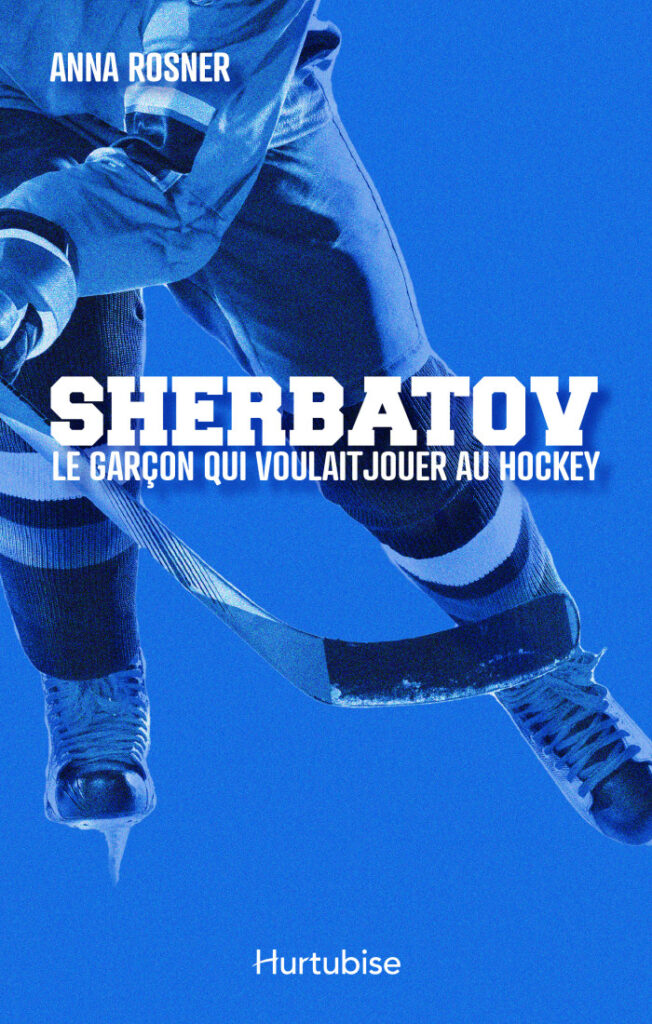 Also available in French!

Sherbatov: Le garçon qui voulait jouer au hockey
Translated by André Gagnon
Editions Hurtubise (Montréal, 2022)
Release Date: October 10, 2022
Now available at Indigo, on Amazon, and at French bookstores everywhere:
Based on extensive interviews, My Left Skate: The Extraordinary Story of Eliezer Sherbatov is a first-person biography of a teenager who had it all on the hockey rink: guts, drive, and exceptional talent.
When a freak accident leaves him with a permanent disability and no feeling below his left knee, everyone believes Eliezer's career is over – everyone except his mother, a professional power skating coach. She teaches Eliezer to skate using the muscles in his upper leg, and after two and a half years of operations and rehabilitation, he returns to the rink to become one of Quebec's elite junior players.
Still undrafted at age nineteen, Eliezer embarks on a professional career in Europe in the hopes of one day returning to the NHL. His travels lead him to France, Kazakhstan, Slovakia, and to Poland, where he lives and plays hockey just a few kilometres from the Auschwitz death camp, haunted by memories of the past. In its stunning conclusion, My Left Skate describes Eliezer's life in Ukraine and his struggle to escape from war after Russia invades the very region in which he plays.
REVIEWS of My Left Skate: "Wonderfully told: gritty, inspiring, joyful at times and sad at other moments" (Klinkenberg, The Globe and Mail) "authentic and compelling […] a candid and gripping tale" (Sydney Taylor Shmooze), "Captivating" (The Winnipeg Free Press), "I read My Left Skate, captivated, in one sitting" (Kay, The National Post).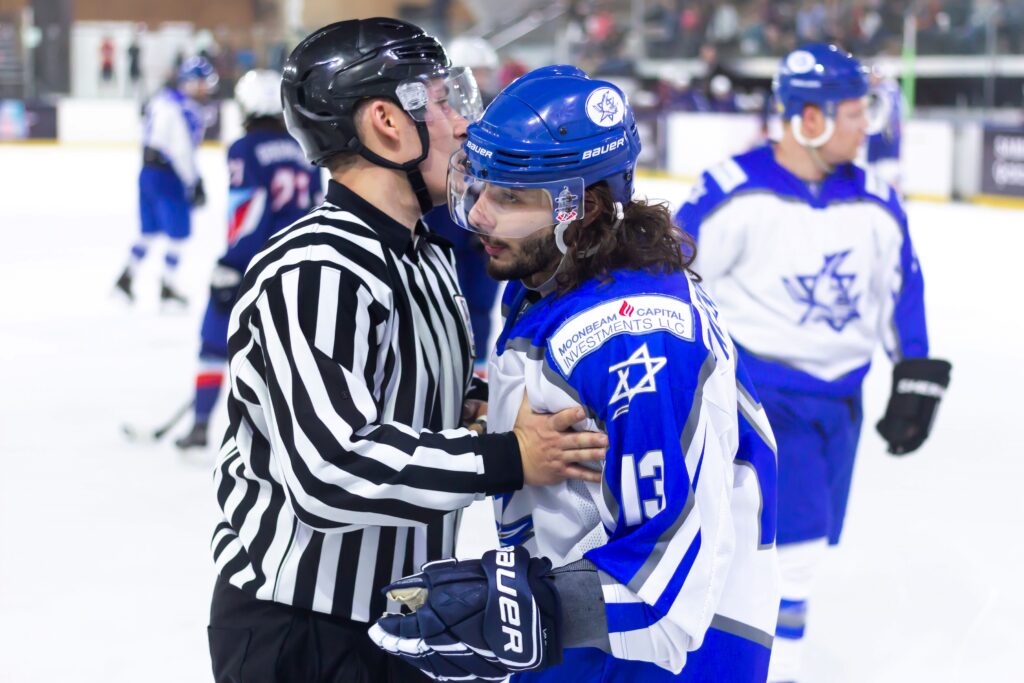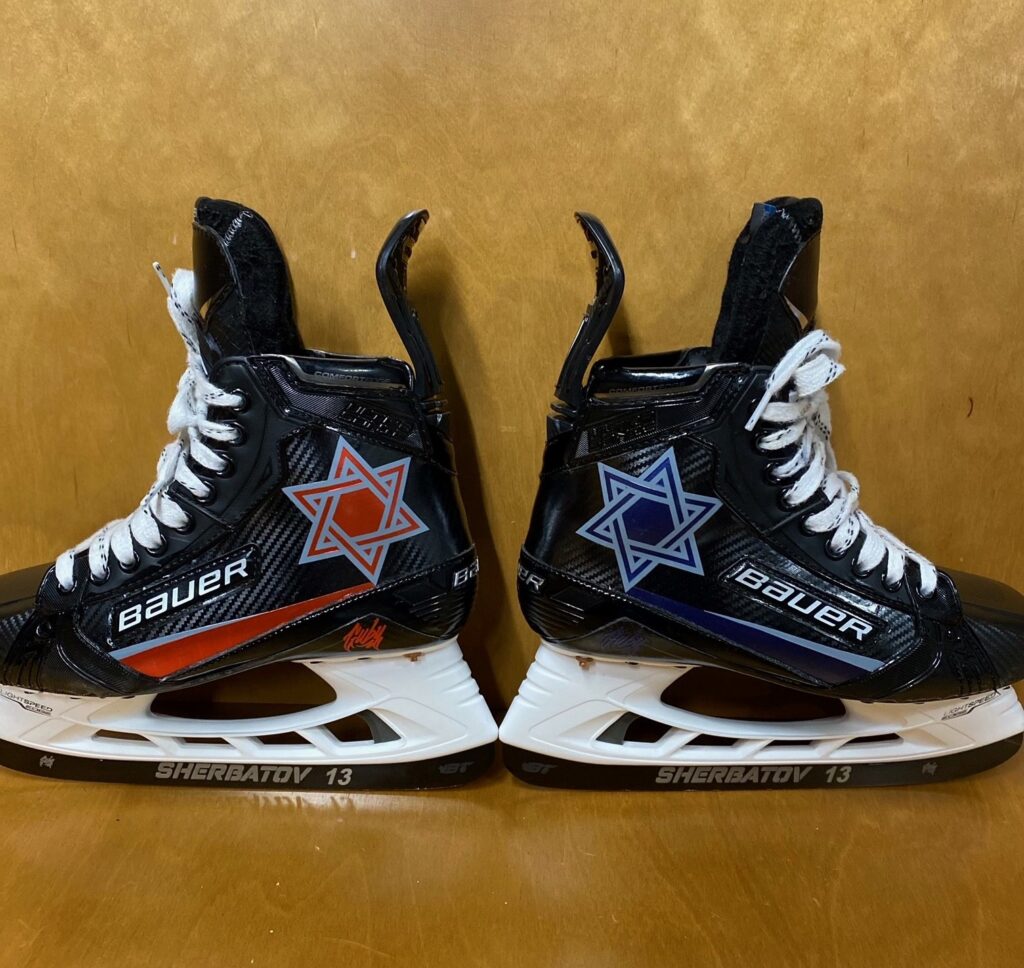 Click below to watch Eliezer Sherbatov's interview on Québec's most-watched TV show, Tout le monde en parle!